Welcome to our Maple class page! On here you will be able to see photos of your child's learning, information about their learning and important dates and notices. Please come back to our page regularly to keep updated, we hope you like it!
Class Teacher - Miss Verity
Class Teaching Assistant - Miss Dean
We are all very excited to work with you and help you learn as you grow throughout the year.
This term we are going to learn all about toys changing over time! We will be exploring why toys don't all look the same and why different materials might be used depending on when they were made. There are a whole range of activities over the course of the next term, please look at the links below for a better idea of everything that we will be learning.
Please find homework for each term's topics below.
Remember, children are also expected to be reading and practising their spellings weekly.
The children will receive Snape Wood Pride Points now instead of Super Points. Your child will be rewarded Pride Points just like they were with Super Points, and can use their points to buy prizes in the new Pride Points shop!
PRIDE stands for:
Positive Attitude
Respect
Inquistive
Determination
Empathy

Reading is very important for children. We wish for all children to enjoy reading and to become fluent readers. To encourage this, please take time to read with your child for at least five minutes each day and log this in their reading diary.
Maples have PE on Monday and Friday. Please ensure your child wears black trainers on our PE days. Please also remove any earrings on these days for your child's safety.
Behaviour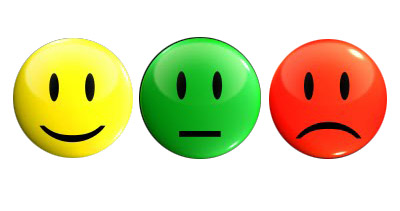 In each class, there is a traffic light system for behaviour. Every child begins the day on Green. If a child breaks a school rule, they are asked to think about their behaviour and are given a warning. If the child does not change their behaviour, they are moved down to an orange. If their behaviour is still not improved, they are moved down to a red. The child is given chance to move back up the traffic light system and we support the children in trying to work their way to a green. However, if the child's behaviour does not change when they are on red, they are sent to another class for the remainder of that lesson.
Red Cards
If a child is on red at the end of the day or they have shown extreme behaviour, a red card will be sent home. Please take the time to speak with your child about this behaviour and sign and bring the card back to school if your child is given one.
Green Cards
Children that have shown good behaviour all week and have not been on orange will be given a green card on a Friday. This is a chance for both you and school to encourage good behaviour. The children love being given the cards and are excited to take them home. They are entered into a prize draw when they bring in their card signed by you.
To support your child's classroom learning, you could try and do the following at home:
Ask children what they have done/learnt at school each day
Listen to your child read
Help your child practise their weekly spellings
Encourage your child to write – practising letter formation and joining their letters
Practise writing numbers and ordering them
Test your child on their 2, 5 and 10 times tables using our Times Table Rock Stars scheme!