Welcome to our Maple class page! On here you will be able to see photos of your child's learning, information about their learning and important dates and notices. Please come back to our page regularly to keep updated, we hope you like it!
   Class Teacher – Miss Bradley      
Teaching Assistant – Miss Shawe-Browne  
Our Topic focus question for the Spring Term is...
What changes between Bulwell and Skegness?
We will be exploring different elements of the curriculum, focusing on a different question each week. In Spring One we will be focussing on the local environment of Bulwell. In Spring Two, we will be looking at Skegness and how the features of these environments differ from the other.
We will be asking the children what they would like to know about Bulwell and Skegness. We will use these questions as a focal point to our learning.
Please find homework for each term's topics below.
Remember, children are also expected to be reading and practising their spellings weekly.
We love to celebrate Maples class achievements! We reward the children in many ways with:
- Stickers
- Certificates for: Star of the Week, Writer of the Week & or school PRIDE Award.
- Class Dojo
- Star of the Day - look out for this on our classroom window!
PRIDE Points
The children will receive Snape Wood Pride Points now instead of Super Points. Your child will be rewarded Pride Points just like they were with Super Points, and can use their points to buy prizes in the new Pride Points shop!
PRIDE stands for:
Positive Attitude
Respect
Inquistive
Determination
Empathy

Reading is very important for children. We wish for all children to enjoy reading and to become fluent readers. To encourage this, please take time to read with your child for at least five minutes each day and log this in their reading diary. If children read at least three times a week, they will be rewarded with Snape Wood Pride Points. When the children read 10, 20, 30, 50 books, they are rewarded with a 'Rainbow Reader' certificate.  Therefore, could you please ensure your child brings their reading diary and book to school every day so we can give them these rewards and move them through the reading stages.
Maples have PE on Tuesday and Friday. Please ensure your child brings a labelled kit with black plimsolls or trainers on our PE days. Please also remove any earrings on these days for your child's safety. 
Please also be aware, that due to our time slot on Friday, your child will be coming home in their PE kit.
Behaviour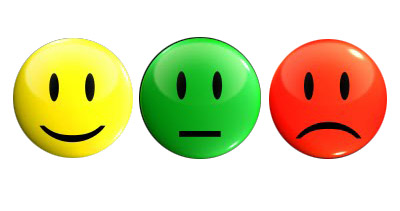 In each class, there is a traffic light system for behaviour. Every child begins the day on Green. If a child breaks a school rule, they are asked to think about their behaviour and are given a warning. If the child does not change their behaviour, they are moved down to an orange. If their behaviour is still not improved, they are moved down to a red. The child is given chance to move back up the traffic light system and we support the children in trying to work their way to a green. However, if the child's behaviour does not change when they are on red, they are sent to another class for the remainder of that lesson. 
Red Cards
If a child is on red at the end of the day or they have shown extreme behaviour, a red card will be sent home. Please take the time to speak with your child about this behaviour and sign and bring the card back to school if your child is given one.
Green Cards
Children that have shown good behaviour all week and have not been given a red card will be given a green card on a Friday. This is a chance for both you and school to encourage good behaviour. The children love being given the cards and are excited to take them home. They are entered into a prize draw when they bring in their card signed by you.
To support your child's classroom learning, you could try and do the following at home:
Ask children what they have done/learnt at school each day
Listen to your child read
Help your child practise their weekly spellings
Encourage your child to write – practising letter formation and joining their letters
Practise writing numbers and ordering them
Test your child on their 2, 5 and 10 times tables using our Times Table Rock Stars scheme!