Welcome to Ash Class!
Here you can find photos of your children's learning, information about their learning including: newsletters, topic webs, and homework, and important dates and notices.
Please visit our page regularly to stay up to date, we hope you enjoy!
Class Teacher: Miss Verity
Teaching Assistant: Miss Staples
We are looking forward to working with you, helping you learn and watching you blossom throughout the year.
What are Rivers, Mountains and Coasts?
This term we will be learning about Mountains, Rivers and Coasts! We will be finding about the journey of a river, learning about rivers for people, and doing some river art inspired by Monet. We will also be finding out about mountains and what they are, what it's like to live in the mountains and doing some work around mountain views.

What did the Romans do for us?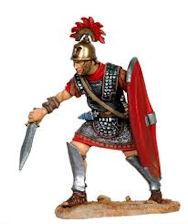 This term we will be learning all about The Romans! We will be finding out about life in Britain before the Romans, the Roman Invasion of Britain, Roman Entertainment, Roman Mosaics, Boudicca's Rebellion, the Roman Army, Roman Buildings and Engineering and the Roman Legacy. Please look at the Topic Web below for more information of things that we will be learning about.
Reading, Spelling and Times Tables
At Snape Wood, we believe that reading is so important.
We would like all children to enjoy reading so they read for pleasure, and to be confident, fluent readers.
To help us with this, please try to read with your child at least three times a week and record this in your child's reading diary.
Reading diaries should be in school every day.
Your child will be rewarded with Class Dojos.
Children are tested on their spellings that they are given on a Monday every Friday.
Children are tested on their times tables every day.
Children should practise their times tables as much as they can at home each week.
PE
Ash Class have PE on Friday morning. Please ensure your child arrives to school in a labelled P.E. kit with black plimsolls or trainers on this day. Please also remove any earrings on this day for your child's safety. They will need to bring their school uniform to change into afterwards.
Water
We kindly ask that a water bottle is brought to school to ensure your child stays hydrated for working at their best potential!
Every child has access to fresh, cool water to fill their bottle up.
Head Lice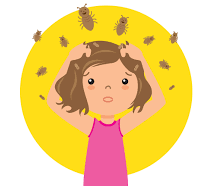 We request that you check your child's hair for head lice regularly and treat if necessary.
PRIDE Points
At Snape Wood, we believe that every child should feel proud to be part of our school and therefore we have PRIDE points.
Each letter represents one of our school values:
P-ositive Attitude
R-espect
I-nquisitive
D-etermination
E-mpathy
Children are awarded PRIDE points when they have been spotted showing these school values.
In each class, we use Class Dojo to record PRIDE Points. Children can spend their collected points at our PRIDE Points shop.
If you download and sign in to the Class Dojo App, you can see your child's points and get notifications when your child is given them.
If you need a letter to receive your child's Class Dojo code, please just let me know.
Behaviour
At Snape Wood, we use a traffic light system for behaviour:
Green - All children are on green at the beginning of the day.
Orange - If a child breaks one of our school rules, they are given a reminder and asked to change their behaviour. If the child does not correct their behaviour, their name is moved down to orange.
Red - If they still do not improve their behaviour, the child's name is moved down to red. If a child's name is on red and their behaviour does not improve, they are sent to another class for the rest of the lesson.
Children can move their name back up the traffic light system and we encourage children to work their way back up to green.
Green Cards - These are sent home with your child every Friday, if they have shown positive behaviour throughout the week without moving onto orange or red. This is a chance for both you and us to celebrate their positive behaviour. The children love being given the cards and are excited to take them home. Your child's green card is entered into a prize draw each Monday, if it is brought back into school once you have signed it.
Red Cards - These are sent home with the child if their name is on red at the end of the day or if they have shown extreme behaviour which warrants an instant red card. Please have a conversation with your child about their behaviour if they come home with a red card, and sign and return the card the following morning.
Thank you for your support
Miss Verity
Miss Staples